Losing Lofoten would imperil Norway's Arctic push, energy minister warns


A national debate in Norway about whether to ban oil exploration in the region around the Lofoten islands could prevent billions of barrels of oil from reaching the market, the country's energy minister tells Bloomberg.
"If the environmentalists win this one, the focus will quickly move to the Barents Sea," says Petroleum and Energy Minister Terje Soviknes.
The warning comes amid increasing signs that the Labor party, Norway's biggest party and a long-time friend to the oil industry, is starting to give in to a push to shield the sensitive islands from exploration; if Labor flips on the issue, there would be a solid majority in parliament for closing off Lofoten permanently.
Equinor (EQNR +1.7%) has said the area beneath the Barents Sea could hold as much as 1.3B barrels of oil and gas.
Click to subscribe to real-time analytics on EQ NR
Now read: Swelling Order Backlog To Trigger 176% Upside For Kvaerner ASA »
Subscribe for full text news in your inbox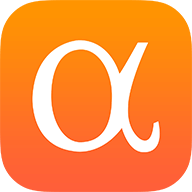 Source:
Google News Norway
|
Netizen 24 Norway