Norway's Banknotes Get Fresh Design Celebrating the Country's Love of the Sea

Home / DesignNorway's Banknotes Get Fresh Design Celebrating the Country's Love of the SeaNorway's Banknotes Get Fresh Design Celebrating the Country's Love of the Sea By Jessica Stewart on November 6, 2018
Photo: Calle Huth / Studio Illegal
In 2014, Snøhetta and Metric Design with Terje Tønnesen won a call to redesign Norway's paper currency. The first banknotes, the 100 and 200 kroner, were released in 2017 and now two more bills have entered into circulation. The 50 and 500 kroner bills continue the beautiful dynamics set out by both teams, each of which paid homage to Norway's relationship with the sea through their design.
Though this is the eighth banknote series in Norway, this is the first time that Norges Ba nk has selected designs where portraits have not been the central feature. One side of each bill features a contemporary, pixelated concept by Snøhetta. The architecture and design firm's The Beauty of Boundaries explores the blurred line between land and sea. "By linking the coastline metaphor with a graphical expression inspired by ancient mosaic artifacts of colored glass or stone, the designers have translated this analog art form into the mosaics of our time: the pixels," said the studio.
Photo: Calle Huth / Studio Illegal
Abstract in form, Snøhetta's designs still have a familiar, comforting shape that connects them back to the nautical images that inspired them. On the other side of the banknotes, Metric Design's more classical imagery lays in contrast to Snøhetta's modernism. The Ocean also ta kes inspiration from Norway's identity as a coastal nation.
"The Norwegian livelihood is the oceanâ€"it is the origin of our most important resources," writes Metric Design. "It is our food basket and our major source of income. It is also the origin of our shared history and knowledgeâ€"a source to our worldview." Together with illustrator Terge Tønnesen, the firm looks at how the ocean affects Norwegian life and pays homage to a source of so much pride for the nation. The 50 kroner note shows the Utvær lighthouse, located on Norway's westernmost point, while the sea rescue boat RS 14 Stavanger adorns the 500 kroner.
With the release of the 50 and 500 kroner bills, there is only one more missing to complete the entire set. The 1000 kroner will go into circulation in late 2019. "While the final release will mark a new and fresh start for the entire banknote collection, the release could also be the end of an era as the notes could well be Norway's last paper currency before stepping into a future of digital-only currency and exchange," muses Snøhetta.
Norges Bank has released new 50 and 500 krone banknotes into circulation.
Photo: Norges Bank / Nils S. Aasheim
One side was designed by Snøhetta and features contemporary pixelated images recalling the sea.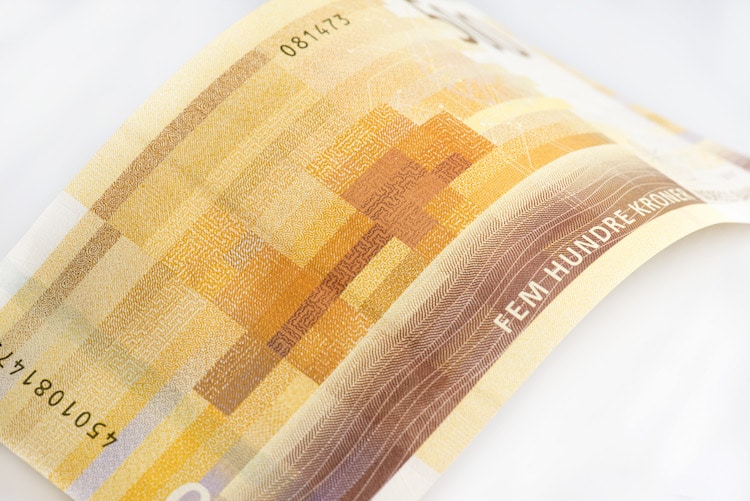 Photo: Norges Bank / Nils S. Aasheim
Photo: Calle Huth / Studio Illegal
Photo: Calle Huth / Studio Illegal
The other side was conceived by Metric Design, with illustrations by Terje Tønnesen, and uses classical maritime imagery.
Photo: Norges Bank / Nils S. Aasheim
Photo: Norges Bank / Nils S. Aasheim
Photo: Norges Bank / Nils S. Aasheim
Snøhetta: Website | Facebook | Instagram
Metric Design: Website | Facebook | Instagram
h/t: [designboom]
Related Articles:
Norway's Central Bank Announces New Sea-Themed Banknote Designs
Canadians "Spock" Five Dollar Banknotes in Honor of Leonard Nimoy
Meticulously Cut Currency Collages by Rodrigo Torres
Like My Modern Met on Facebook Get Our Weekly Newsletter
Want to become a My Modern Met Member?
Find out how by becoming a Patron. Check out the exclusive rewards, here.

Source:
Google News Norway
|
Netizen 24 Norway